by Brian Pate, The Pate Realty Group – Keller Williams Preferred
The Triangle had a booming March last month in real estate. With 3,322 homes sold, last month was the 5th highest month for sales in the last 20 months.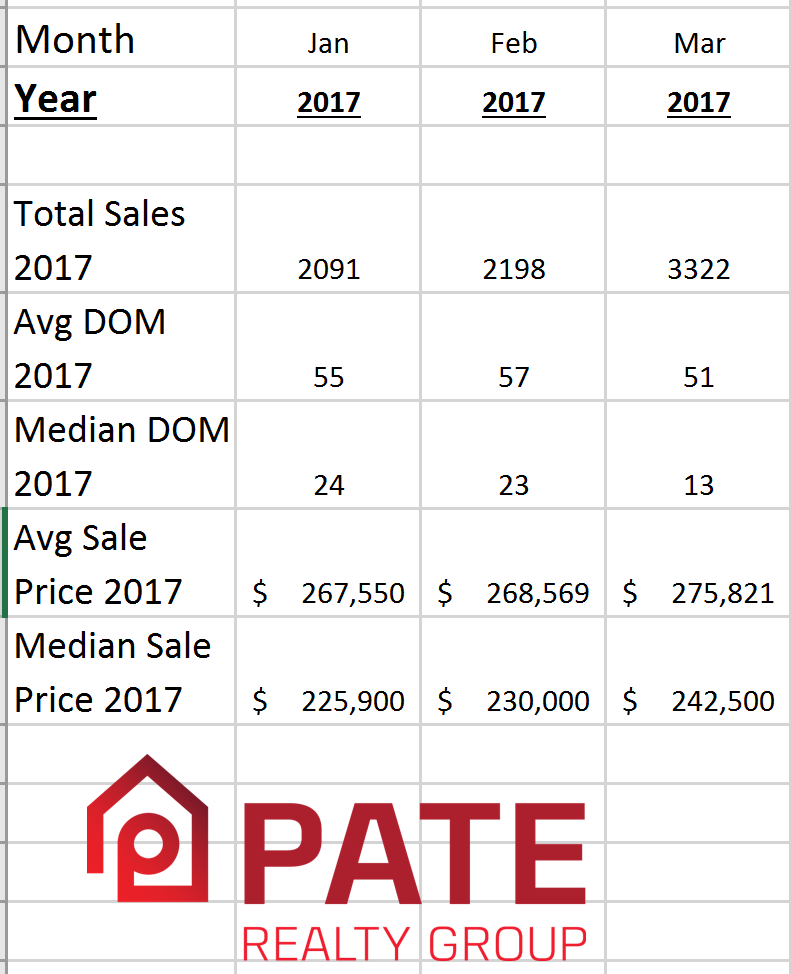 As you can see from the chart above, the first quarter was outstanding as 7,611 homes changed hands according to Triangle MLS.
Although inventory has grown to 7,343 homes on the market, houses continue to move quickly with a median days on market of only 13 days.
This is good news for sellers and at the same time makes it harder on buyers. Home buyers in the current market must be ready to go and employ certain strategies to get their dream home.
We still expect home prices nationally and locally to continue their climb over the next five years. At the same time we expect interest rates to rise so that will mean that buyers on the fence will have some challenges in qualifying.
If you are considering selling a home, buying a home or investing in real estate in 2017, contact us today and let's get the ball rolling.