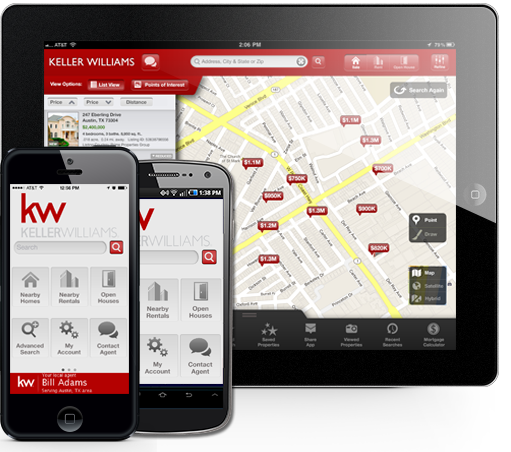 Download the
Brian Pate free mobile app powered by Keller Williams Realty
to use your GPS and find details about every home for sale in your market.
This incredible app allows you to search for homes for sale, rental properties or open houses in your area at the touch of a button.
Technology is changing the way real estate is sold and this app keeps you up to date on your favorite homes or allows you to explore on your own without contacting a Realtor.
The advanced search feature allows you to get very specific in your home search controlling the minimum and maximum price, the number of bedrooms and baths, as well as the square footage of the home and lot size to come up with your perfect match.
All you have to do is
Download the free app
and the power of real estate is in the palm of your hand.
When you arrive on the page, just type in your phone number and you will receive a link to download the app free of charge. A few seconds later, you will be actively searching through every home in your market with up to the minute, live data.